Gift baskets have long been a popular choice for a versatile and thoughtful present. From celebrating a new baby to thanking a coworker, these bundles of joy fit a multitude of occasions. But what elevates a good gift basket to an unforgettable one?
Personalization.
This article aims to guide you through the process of creating a gift basket that not only pleases but also resonates deeply with its recipient.
Why Personalization Matters?
The beauty of a gift lies not just in its monetary value but in its emotional impact. Personalizing your gift basket adds an extra layer of thoughtfulness that generic gifts simply can't match. For example, imagine receiving a basket full of your favorite snacks from your hometown; it would speak volumes more than a generic basket off a department store shelf.
Personalization makes the gift suitable for various occasions, whether it's a wedding anniversary, a graduation, or a simple thank-you gesture.
Understanding Your Recipient
The first step in personalizing a gift basket is to know your recipient inside and out.
Interests and Hobbies
Before you decide what goes into the basket, consider the recipient's interests and hobbies. If they're an avid gardener, a basket filled with rare seeds, gloves, and small gardening tools would hit the mark.
For a book lover, consider a mix of bestsellers and indie publications they've been wanting to read.
Special Occasions
The occasion can help tailor your basket's theme. For instance, a housewarming basket may include items like a personalized doormat, scented candles, or kitchen utensils. This kind of focused approach makes the gift basket that much more memorable.
When it comes to special occasions, the sky's the limit for customizing your gift basket. Let's consider baby gift baskets as an example. The arrival of a new baby is a monumental event that calls for a well-thought-out gift. You could customize the basket to include essentials for the newborn like soft swaddle blankets, onesies, and baby-safe skincare products.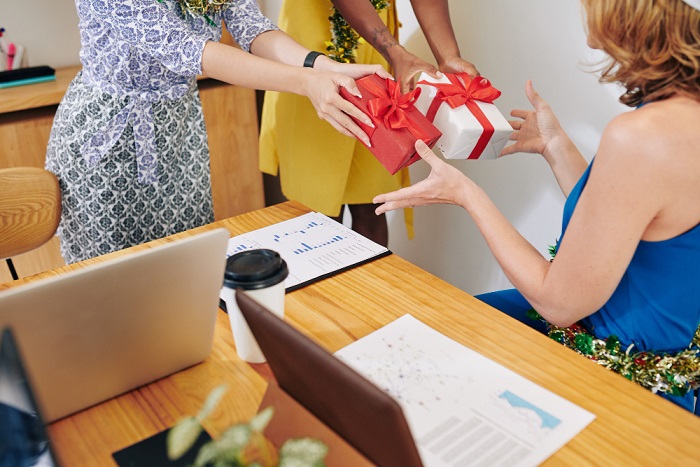 Going further, perhaps you could add items that cater to the new parents, such as a pack of herbal teas for relaxation or a book on parenting tips.
In essence, tailor your basket not just for the occasion, but also for the unique needs and circumstances that come with it. By doing so, you're making an already special occasion even more memorable with your personalized touch.
Relationship to the Recipient
Your relationship with the person is equally important. A basket for a longtime friend can include items reminiscent of shared memories, while a corporate gift basket should maintain a level of professionalism, perhaps including high-quality stationery or gourmet food items.
Types of Personalization
Once you have a sense of your recipient's preferences, dive into the different types of personalization.
Theme-Based Baskets
Themes make your basket visually cohesive and thoughtfully coordinated. For example, if your friend loves Italian cuisine, consider a "Taste of Italy" basket complete with high-quality pasta, olive oil, and perhaps a small cookbook with Italian recipes.
Monogramming and Custom Labels
Add a personal touch by including monogrammed towels or custom labels on homemade jam jars. This kind of detail is particularly impactful for wedding or anniversary gifts where the couple's initials or special dates can be highlighted.
Color Coordination
Colors can evoke emotions and memories. If the recipient loves the ocean, shades of blue and sand can set the tone for the entire basket, complete with seashells and beach-themed items.
Sourcing Your Items
Quality speaks louder than quantity when it comes to personalizing your gift basket.
Local Artisan Shops
Local artisan shops are a goldmine for unique, personalized items. Whether it's a handmade soap or a hand-painted mug, these small yet meaningful items add a dash of originality to your basket.
Online Stores
Websites specializing in personalized gifts can also be a great resource. From custom t-shirts to engraved jewelry, the options are virtually endless. Just be sure to plan ahead to account for shipping times.
DIY Items
Nothing screams personal like a DIY item. Whether it's a knitted scarf in their favorite color or a handwritten recipe card for a family's favorite dish, these items infuse your basket with a tangible sense of love and care.
Assembling Your Personalized Gift Basket
The final step is to put it all together. Choose a container that complements the theme and items—wicker baskets are universally loved, but don't overlook other creative containers like vintage boxes or even flower pots.
Place heavier items at the bottom and lighter ones on top. For the finishing touches, a personalized note and a ribbon in their favorite color can tie it all together—literally and figuratively.
Additional Tips for Extra Personalization
To go the extra mile, consider including a small, handwritten note or a photo that holds special meaning. If it's a "get well soon" basket, a picture of a good memory could lift their spirits. If it's a congratulatory gift for a recent graduate, perhaps include a motivational quote that resonates with their journey.
Conclusion
Personalizing a gift basket isn't just about what you put in it, but also how you put it together. From understanding the recipient to adding those finishing touches, each step is an opportunity to show how much you care.
So, the next time you're planning a gift, go the personalized route; it's a surefire way to make your present unforgettable.