If you're considering making the massive step of investing in a quality skid steer attachment, you'll understand how monumental this step can be. For those who prefer to do development work on their own, and enjoy using heavy machinery, owning a skid steer attachment is a dream. Before you make a final choice about what attachment you'll be investing in, however, you need to sit back and take a while to think through this major decision. Here are the six most important considerations you should be making when choosing a skid steer attachment to invest in:
1. Environment
Understanding the environment where you'll be using your skid steer attachment is critical during the purchase period. If you go with a piece of equipment that's ill-suited to your working environment, you could end up drastically damaging the equipment, your machinery, and the land that you're on. Not only can this get costly, but repairing this damage can take a long time as well. Asking the company that you're buying your skid steer landscape rake or other skid steer attachment from about the specifics you need (due to your working environment) will help you find the perfect product right out of the gate.
2. Longevity
Knowing how long and how often you'll be using your skid steer attachment is key to finding the right product for your rock removal (and other) needs. You need to determine your likely frequency of use rate before you ever step foot into a store, after all. If you're only planning to use your attachment semi-frequently, you'll need a lot fewer features than if you're planning on using an attachment nearly every week. If you can afford to, however, you should always invest in high-quality attachments (as they will both perform better and provide you with stellar resell options down the line).
3. Application
Once you've covered the first two considerations on this list, you must start thinking about the applications that you'll be using your skid steer attachment for. Depending on the jobs that you'll be doing, your needs will vary wildly. For rock removal, you'll need super-tough, highly efficient steel attachments to get the job done. If you're only clearing brush or softer material, however, you may not need features that are so heavy-duty. If possible, you should ask the person you're buying your skid steer attachment from to come to look at the land (and job) that you're looking to complete. Doing so can help you quickly determine which attachment is ideal for you.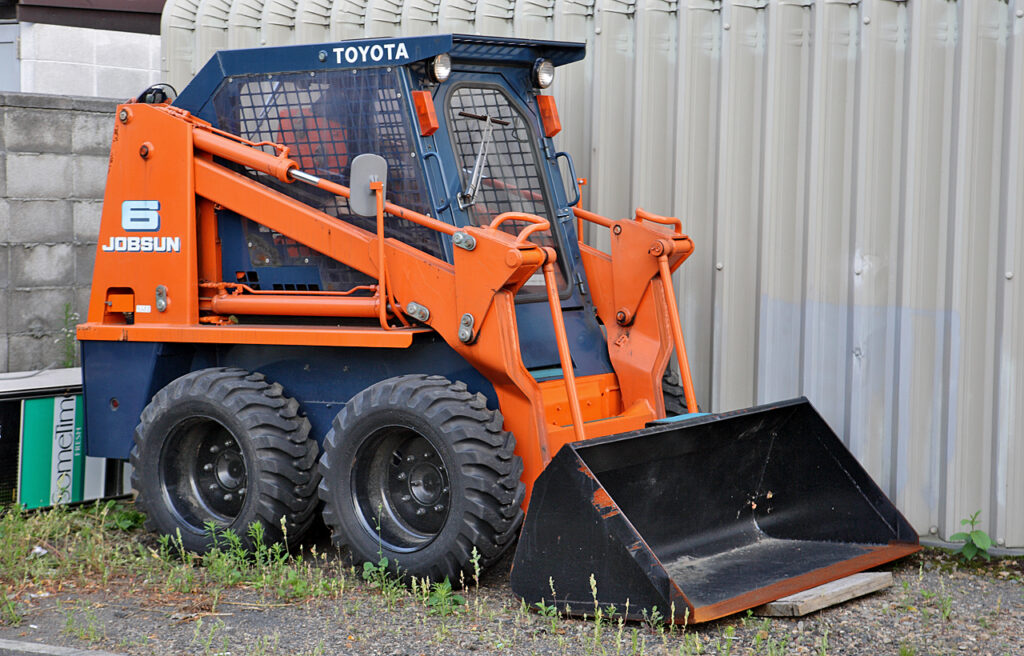 4. Compatibility
Unfortunately, a lot of skid steer attachments are not a one-size-fits-all ordeal. Depending on the make, model, and condition of your heavy machinery, the skid steer attachments that will actually be compatible with your setup will differ. To save yourself a ton of time, frustration, and money, you want to invest in a compatible skid steer attachment the first time around. Thankfully, as long as you bring the make, model, and condition of your heavy machinery with you to the shop where you're buying an attachment, they should have the ability to quickly determine what attachments will work with your setup effectively.
5. The Manufacturer
As with any major purchase, you always want to consider the reputation of the product you're buying (and of the manufacturer who makes the product). If you go with a cheaper, lesser-known, and lesser-praised manufacturer (or product), you could end up with a product that's frustrating to use, or that's simply unable to get your jobs done. Due to this, reading plenty of online reviews about any skid steer attachment you're considering is always highly recommended.
6. Maintenance
Even if you buy the absolute best skid steer attachment the market has to offer, you'll likely need to have your product repaired or maintained sometime in the future. Having a solid idea of the maintenance and repair needs you can expect from the product you're investing in can help you save tons of money in the long run. As you get closer to actually purchasing your skid steer attachment, be sure to ask plenty of questions about potential future maintenance and repair needs.
The Perfect Skid Steer Attachment Awaits!
By following these tips and tricks, you can easily determine what skid steer attachment will best serve your needs. Never rush into this major investment, as you'll certainly regret your actions if you do. With the right patience and know-how, you'll find the perfect attachment for your needs in no time at all.